WHY BENJI AUTO SALES?
IT'S BETTER AT BENJI'S!
Benji Auto Sales is a family owned business that was established in 1985. Having over 36+ years states something, IT'S BETTER AT BENJI'S! Since we buy cars in bulk volume, Benji Auto Sales is able to offer the highest quality vehicles at wholesale prices you won't be able to find elsewhere. All the pre-owned vehicles are handpicked by Benji himself. Over the 36+ years we have grown but our mindset still remains the same in the following.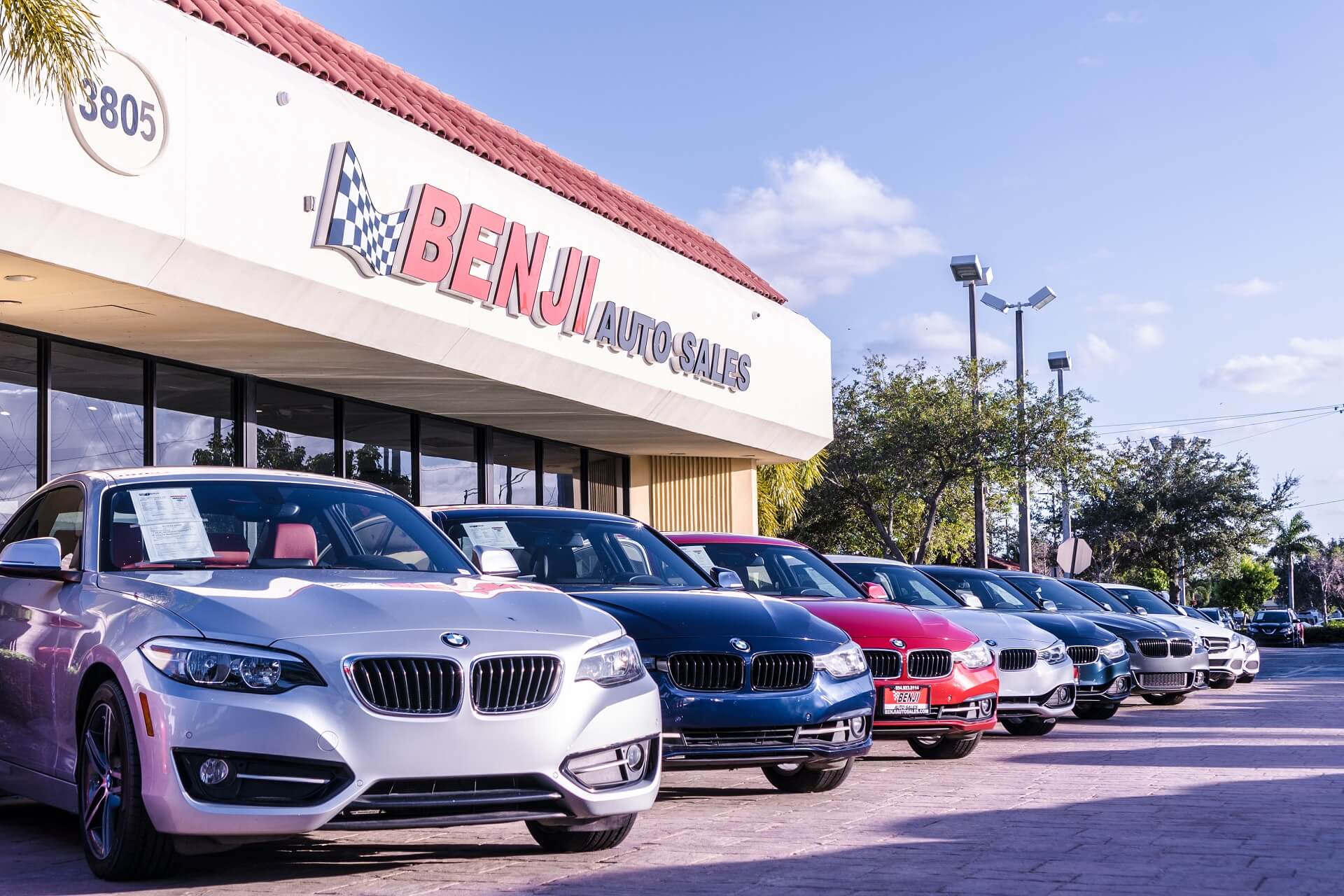 REASONS WHY TO JOIN BENJI AUTO SALES FAMILY
ONE PRICE
All of our pre-owned vehicles are priced upfront, saving you time and money. All the vehicles on the lot are handpicked by Benji. Allowing you to know that you are getting the highest quality vehicle at wholesale prices.
A+ CUSTOMER SERVICE
We believe that all customers have the right to be heard. We at Benji Auto Sales understand the process of purchasing a vehicle is not easy, but we are here to listen and help your needs. Having over 30+ years in the automotive industry in South Florida has allowed us to perfect our customer service abilities.
QUALITY VEHICLE
Worried about a used vehicle, at Benji Auto Sales we guarantee quality. All vehicles are handpicked by Benji himself. That allows each and every vehicle on the lot to be at an A+ condition. All the vehicles are inspected by our certified technicians in our State Of The Art service facility. Get your FREE CARFAX report today when you come in.
---